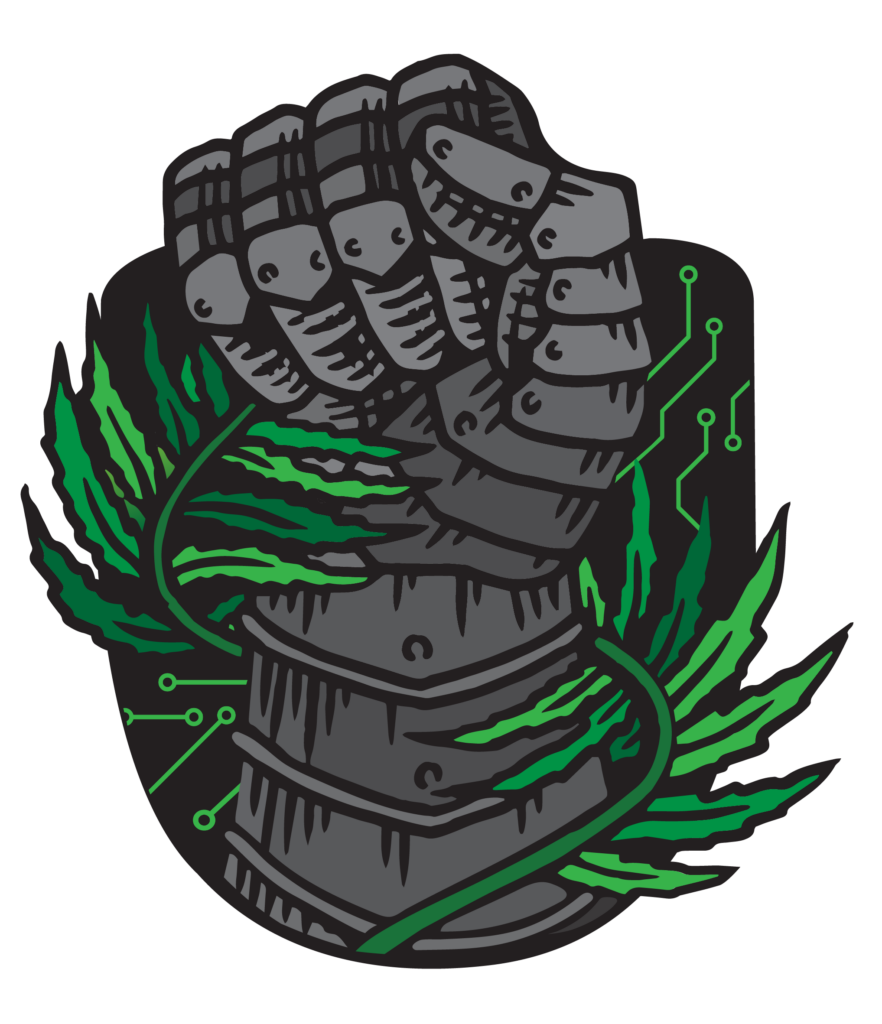 How to Buy Cryptocurrency in NZ - 2023 Guide
The safest, fastest, and easiest way to buy Bitcoin, Ethereum and other cryptocurrency in New Zealand is through a Kiwi crypto retailer like Easy Crypto NZ or Binance.
Disclaimer: All information, guides and recommendations below are based on our own research, preferences and experiences. You should always do preemptive research on anything you buy and on any financial service you use. None of this is to be interpreted as any form of financial advice.
If you're reading this, there's a good chance you're at the very beginning of your NZ Bitcoin journey – you've set up your crypto wallet to store your assets in, and you're now ready to buy Bitcoin, Ethereum or other cryptocurrencies in New Zealand.
In this Cryptocurrency NZ guide, we'll walk you through the ins and outs of acquiring digital assets like Bitcoin (BTC) in NZ.
Enjoy the process, read all the key information, and don't hesitate to ask us for help on our Contact us page. Good luck!
~ Harry Satoshi & Nic Turnbull
Where to Buy Bitcoin & Cryptocurrency in NZ
Best Way for Beginners to Buy
Easy Crypto NZ is New Zealand's most popular crypto retailer, making it safe, fast, and easy for Kiwis to buy and sell over 110+ cryptocurrencies in minutes – including Bitcoin, Ethereum, Monero, Dogecoin & XRP.
Cryptocurrency NZ Recommendation ⭐⭐⭐⭐⭐ 
Website: www.easycrypto.ai/nz
Here at Cryptocurrency NZ, we've used Easy Crypto without any issues for over 5 years. 
They've helped mainline hundreds of thousands of New Zealanders into the cryptocurrency markets. 
Easy Crypto is a reputable, reliable and Kiwi focused crypto retailer who without a doubt achieves their mission of making it safe, fast and easy for Kiwis to buy and sell Bitcoin and 160+ other coins in NZ.
EC typically provide rapid order speeds through their simple interface and are well suited to first time crypto investors.
Our biggest critique would be EC's excessive compliance program, requiring users to jump through increasingly heavier identity and source of funds verification steps for users seeking to acquire privacy coins such as Monero (XMR).
For privacy focused users, non-KYC'ed options such as the NZ P2P Crypto Marketplace may be better suited. 
✔️ Beginner friendly: Easy Crypto's interface is well suited to first time or casual investors. 
✔️ Near instant KYC: you can typically create an account, verify your ID and trade within minutes. 
✔️ Non-custodial: crypto is sent directly to your own private wallet, Easy Crypto doesn't store it for you. 
✔️ Transparent fee structure: When you place an order, you can see the exact numbers of how much you'll receive.  
✔️ Local customer support: when you need help, EC provides high quality one-on-one assistance.  
❌ Limited features: day traders are better suited to live exchanges like Binance NZ or Kiwicoin
❌ Excessive compliance: You can't buy privacy coins like Monero without proving the source of your funds. 
❌ No on-site wallet: users must have a secure wallet already set up to buy and sell through Easy Crypto. 
❌ Slippage: There's sometimes a difference in prices between when you locked in your fees vs current prices.
❌ KYC: You have to verify your identity in order to actually buy or sell. This data is then passed on to the government. 
Easy Crypto NZ is a homegrown, non-custodial crypto retailer with a strong reputation in the NZ crypto community.
They have a strong presence in the domestic crypto industry , sponsoring Cryptocurrency NZ's meetups and are known to actively engage in New Zealand's various community forums, groups and events.
Since launching in 2018, ECNZ has generated over 200,000+ users in New Zealand alone and has processed over 2 Billion NZD in order volume – securing their title as New Zealand's crypto heavy weight.
Janine Grainger, EC's co-founder and other members of EC's exec team are active members in financial technology and blockchain lobbying bodies across NZ such as Blockchain NZ and Fintech NZ. 
Best Exchange for Advanced Traders
Binance, the world's largest crypto exchange, is a highly popular platform for Kiwis interested in crypto trading in NZ. 
Binance offers over 1400 trading pairs, such as NZD to BTC, with some of the lowest fees in the industry.
Cryptocurrency NZ Recommendation ⭐⭐⭐⭐⭐
Website: www.binance.com/nz
Here at Cryptocurrency NZ, we have used Binance for over 4 years without any issues. 
Binance is the world's largest crypto exchange, accounting for over 40% of the total crypto market's trade volume. They have world class platform, access to liquidity, a plethora of coins to trade and are known to be reliable and secure.
They are however still a centralized exchange and the age old 'not your keys, not your crypto' still applies. We don't recommend storing large amounts of coin long term on exchanges and instead recommend using a hardware wallet. 
If you're a day trader, looking to swing trade or practice technical analysis and chart drawing, Binance is very solid. 
✔️Plethora of coins: Humongous selection of cryptocurrencies available for trading.
✔️ Competitive Rates: Famously low trading fees, especially for high-volume traders and those who hold BNB. 
✔️ SAFU Fund: Binance has a "SAFU' fund to protect users in the event of a security breach or hack. Learn more.
✔️ Registered in NZ: Binance is a registered Financial Service Provider in NZ.  
✔️ Advanced Features: Offers world class trading tools and charts.
✔️ IOS & Android: Mobile apps available for trading on-the-go.
❌ Regulatory exposure: Ongoing regulatory scrutiny and potential for government restrictions.
❌Mixed Reviews: Some negative user reviews and complaints about poor customer service.
❌ High withdrawal fees: Withdrawing some coins can be higher than fifty dollars, depending on market prices.
❌ Customer Support: Limited customer support during high-traffic periods 
❌ Centralized Exchange: Potential for hacking or security breaches. 
❌ KYC: You have to verify your identity in order to buy or sell. This data is then passed on to the government. 
Binance has has over 6,000 staff globally, and since registering in Zealand in September 2022 as a Financial Services Provider, they have invested heavily into marketing, complying with NZ regulations and developing an NZ based team. 
Ben Rose, Binance's CEO is a member on the Blockchain NZ council, and many of the Binance NZ team are public. 
Binance is an international exchange, headed and founded by Changpeng Zhao (CZ), one of the most well known and trusted crypto developers and entrepreneurs in the world. Binance NZ is in it's early days, but is gearing for the long haul.
NZ P2P Crypto Marketplace
Best Way to Buy / Sell for Privacy
The NZ P2P Crypto Marketplace was established in 2021 by CNZ's Harry Satoshi to make it easier for Kiwis to discover and communicate with peer-to-peer crypto traders in NZ. 
It's NZ's best way to locate crypto traders who won't require you to hand over your personal information or perform KYC.
Warning
The P2P world is a scam cesspit - you're virtually guaranteed to encounter scammers. Imposter scammers frequently pose as admins or other reputable members. This method should only be considered by experienced crypto users.
Best Crypto / NZD Payment Processor
Pay it Now – PIN is New Zealand's leading crypto payments service, making it easy for businesses to accept Bitcoin, Ethereum at 15 other cryptocurrencies.
This also allow users to easily buy and sell crypto on their platform too.
Website: www.payitnow.io
Different Ways to Buy Cryptocurrency in NZ
Cryptocurrency Retailer NZ
NZ based crypto retailers like Easy Crypto NZ are the most popular way for kiwis to get their hands on Bitcoin, Ethereum, and 110+ other coins in NZ. 
Cryptocurrency retailers are non-custodial brokerage services that source cryptocurrencies from various exchanges and sell them directly to the customer at a small fee. (Standard retailer fee is between 0.5% – 2.5%). They essentially act as middlemen, sourcing coins from many different exchanges at the lowest rates possible to stay competitive. There are multiple key benefits to purchasing through a local crypto retailer such as access to NZ based customer support. 
Cryptocurrency NZ recommendation:  Easy Crypto NZ
 NZ Crypto exchanges like Binance, Dasset and Kiwi Coin are marketplaces where you can buy, sell, and exchange crypto with other traders in real time. 
Exchanges are typically custodial, meaning in order to use the exchange you must deposit your crypto / NZD / USD into an account within your exchange. This differs from crypto retailers like Easy Crypto NZ who are almost always non-custodial. (They never hold your coins / orders sent directly to your personal wallet.) Crypto exchanges come with both benefits and drawbacks, as there's potential to save considerable value that would otherwise be spent on gas fees.
However, exchanges also pose considerable risks. There's a saying that goes "not your keys, not your coins', referring to the importance of being in control of the private keys associated with your funds. Ultimately, the person with the private keys controls what happens with the crypto, so if you are not the person holding them, you are entrusting a third party to hold your coins. This poses risk as exchanges can be hacked – such as FTX, Cryptopia, and Mt Gox. 
At the end of the day, it is up to you as an individual to decide how to manage your crypto. We recommend storing your crypto in a secure self-managed wallet.
Buying and selling crypto person to person (P2P) is the act of buying, selling, or exchanging cryptocurrency directly between 2 users, without the use of an exchange, retailer, or third party to facilitate the transaction process. It's the way of buying crypto in NZ without having to provide your KYC/personal data. 
New Zealand is home to the NZ P2P Crypto Marketplace; a group of over 2,000 Kiwis interested in meeting P2P crypto buyers and sellers across NZ. Before you make your first trade, it is critical you learn the basics of P2P , the risks involved and the standard protocols Kiwis use to trades. Scammers are rampant in the NZ P2P crypto trading scene, and it's virtually guaranteed you will encounter them. Scam is real, keep your eyes peeled. You have been warned! 
Different Ways to Get Cryptocurrency in NZ
Crypto mining is the process of providing computational support to the crypto networks in reward for newly minted coins. You run specialized mining software on your hardware, processing transactions and adding them to blockchain. By running a crypto mining rig, you can earn cryptocurrencies like Bitcoin, Ethereum and Cardano passively; sent safely, directly and privately to your crypto wallet of choice. Mining rigs (more or less) act as civilian money printing machines, with the primary costs being the overhead hardware expenses for your rig and ongoing electricity prices See our dedicated mining guide for more info. 
A cryptocurrency airdrop happens when a blockchain project deploys free crypto tokens to their community, usually after meeting specified criteria, for the purpose of marketing and stimulating the circulation of a project's native coin within it's userbase and beyond. Crypto airdrop farming is the deliberate pursuit of exploring and engaging with platforms and project eco-systems who are expected, presumed or likely to deploy an airdrop in the coming future. An airdrop farmer is interested in mass farming crypto airdrops for profit. By far one of the greatest ways to accumulate crypto while exploring the DeFi ecosystem.
Jobs that pay in cryptocurrency have been increasing in popularity and availability over the past 5 years. This is attributed to both the rise in crypto adoption and the sudden rise in working remotely due to the covid-19 pandemic. Stable-coins and crypto in general have broken down many of the barriers that typically held people back from working from a distance for a company abroad. You no longer need to set up bank accounts in different countries – you can now work either here in NZ or internationally and get receive salary or remuneration in digital currency. Seek, LinkedIn, the CNZ Facebook and Discord are a good start. 
Why Buy Bitcoin / Cryptocurrency in NZ
As of 2023, the IRD estimates 6-10% of New Zealand already own Bitcoin or other digital assets; approximately 300,000 Kiwis. At this point almost everyone has that 'Bitcoin guy' mate, and we estimate this number will significantly increase in the coming decades as more Kiwis recognize the benefits of global adoption, technological development, price increases and raw utility.
Today, most New Zealanders are drawn to buying, trading, using or investing in Bitcoin / crypto for the following set of reasons:
As a speculative investment, a long or short term punt that the price of Bitcoin will increase in time and generate return.


As a financial instrument, to use as a currency / alternative form of money to buy and sell things, like you would with NZD.


As a means to transfer money, to family or friends in NZ or overseas, near instantly, cost effectively, and without restriction.


As a protest to the legacy financial system, using your money as your vote towards a self-sovereign decentralized future. 


To interact with Web3, Bitcoin and Ethereum are the native currencies of the internet, they have thousands of use cases.
What Cryptocurrencies Should I Buy?
As there are over 20,000 cryptos in the market, it can be difficult to choose what ones you may want to buy or invest in. At Cryptocurrency NZ, we believe the best place to start researching is Bitcoin, Ethereum and Monero. Our guides below should provide a starting point, before deciding whether to buy or not.
Step by Step - How to Actually Buy Cryptocurrency in NZ


Step 1 - Create an account with Easy Crypto NZ
1. Create an account with Easy Crypto NZ
Step 2 - Verify your Account
Step 2. Verify your Account
D) You have two options for verification; SumSub or manual verification
SumSub: Automatic account verification, use your ID to verify your account in under 2 minutes (recommended)
Manual verification:  Have someone at Easy Crypto manually verify your account, in 24 hrs or less
Step 3 - Select the Crypto you want to Buy
Step 3. Select the Crypto you want to Buy
Tip:
We believe the best place to start is with Bitcoin (BTC), the oldest, largest and most well known cryptocurrency in the market. Our next steps will show you how to buy Bitcoin, but for other cryptocurrencies like Ethereum Easy Crypto works the same way. 
E) Head back to the Easy Crypto homepage (https://easycrypto.ai/nz)
F) Select the cryptocurrency you want to buy. i.e. Bitcoin, Ethereum, XRP
G) Select how much NZD worth of Bitcoin you want to buy, then click 'Buy'
Step 4 - Provide Easy Crypto with your Bitcoin Wallet Address
Step 4. Provide Easy Crypto with your Bitcoin Wallet Address
Why?
This is so Easy Crypto knows where to send your Bitcoin to once you've paid for your order. You can find your Bitcoin address in your Bitcoin wallet.
H) Head to your Bitcoin wallet and copy your Bitcoin wallet address
I) Paste your Bitcoin address into the field, confirm it's correct then click 'Next step'
Tip:
Always make sure to triple check you've provided Easy Crypto with your correct wallet address - Bitcoin transactions are irreversible.
Tip:
Never try and type out your Bitcoin wallet address manually, always copy and paste it to guarantee you're giving Easy Crypto your correct address.
Step 5 - Select your Payment Method and Pay
Step 5. Select your Payment Method
J) Select your payment method – Account2Account, POLI Pay or manual bank transfer
Recommendation:
We'd recommend going with Account2Account or POLI Pay, to allow you to pay instantly. As soon as your NZD reaches Easy Crypto's bank account, your Bitcoin is released and sent to your personal Bitcoin wallet.
K) Follow through with one of Easy Crypto's payment methods and complete your order. 
Easy Crypto's systems will automatically kick into gear and send your Bitcoin to you in 20 minutes or less. Check back with your wallet shortly, and welcome to the club!
Step 1 - Create an account with Binance NZ
Step 1 - Create an account with Binance NZ
A) Go to www.binance.com/nz
B) Click on "Sign Up With Email or Phone"
Step 2 - Verify your Account
Step 2. Verify your Account 
C) Email Verification, go to emails and copy and paste code in the box below 
D) Set password for your account, Make sure it is secure! 
E) Verifying you by submitting the follow Information below  
Step 3 - Select the Crypto you want to Buy
F) Go back to home page and click "Buy now" Button. 

G) Select what you want to buy and amount. 
Step 4 - Select your payment Method
H) You can choose your preferred payment method here. To buy with credit/debit card, click [Visa/Mastercard] - [Continue].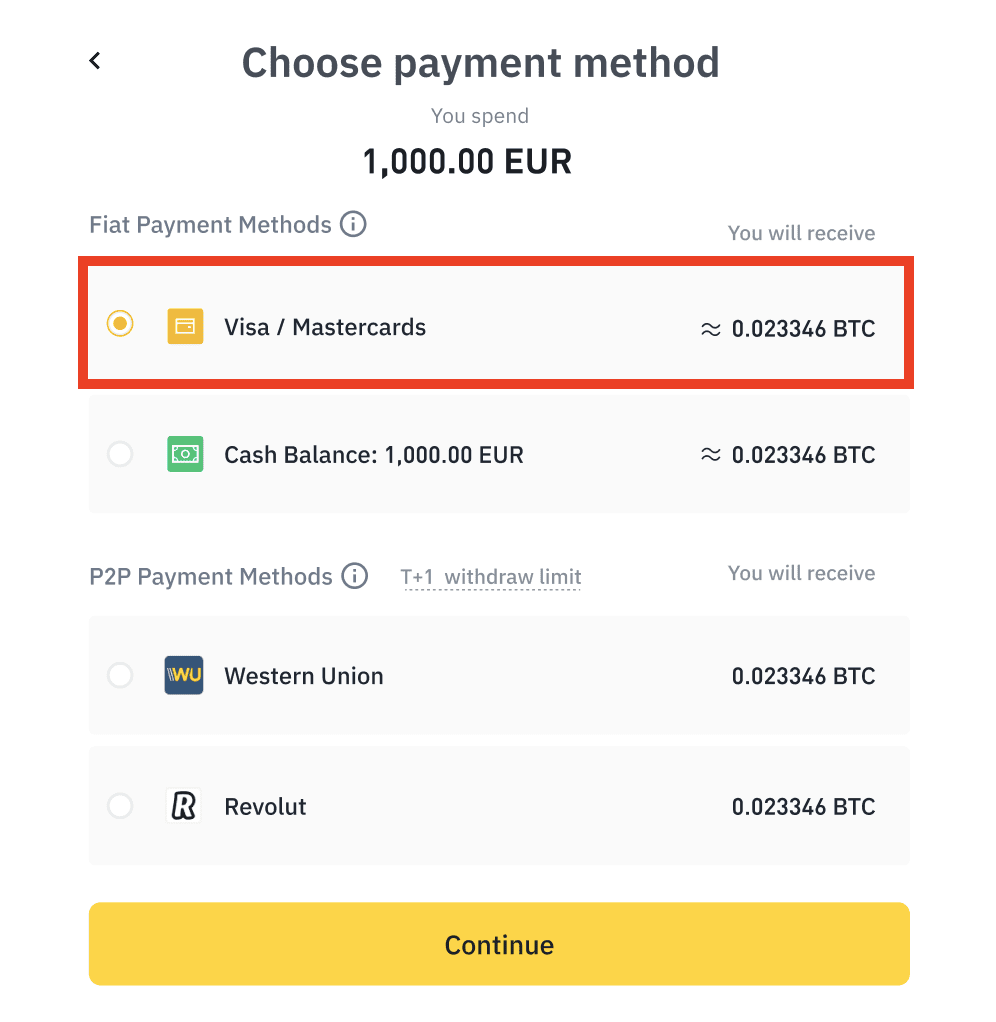 I) Enter card details and follow instructions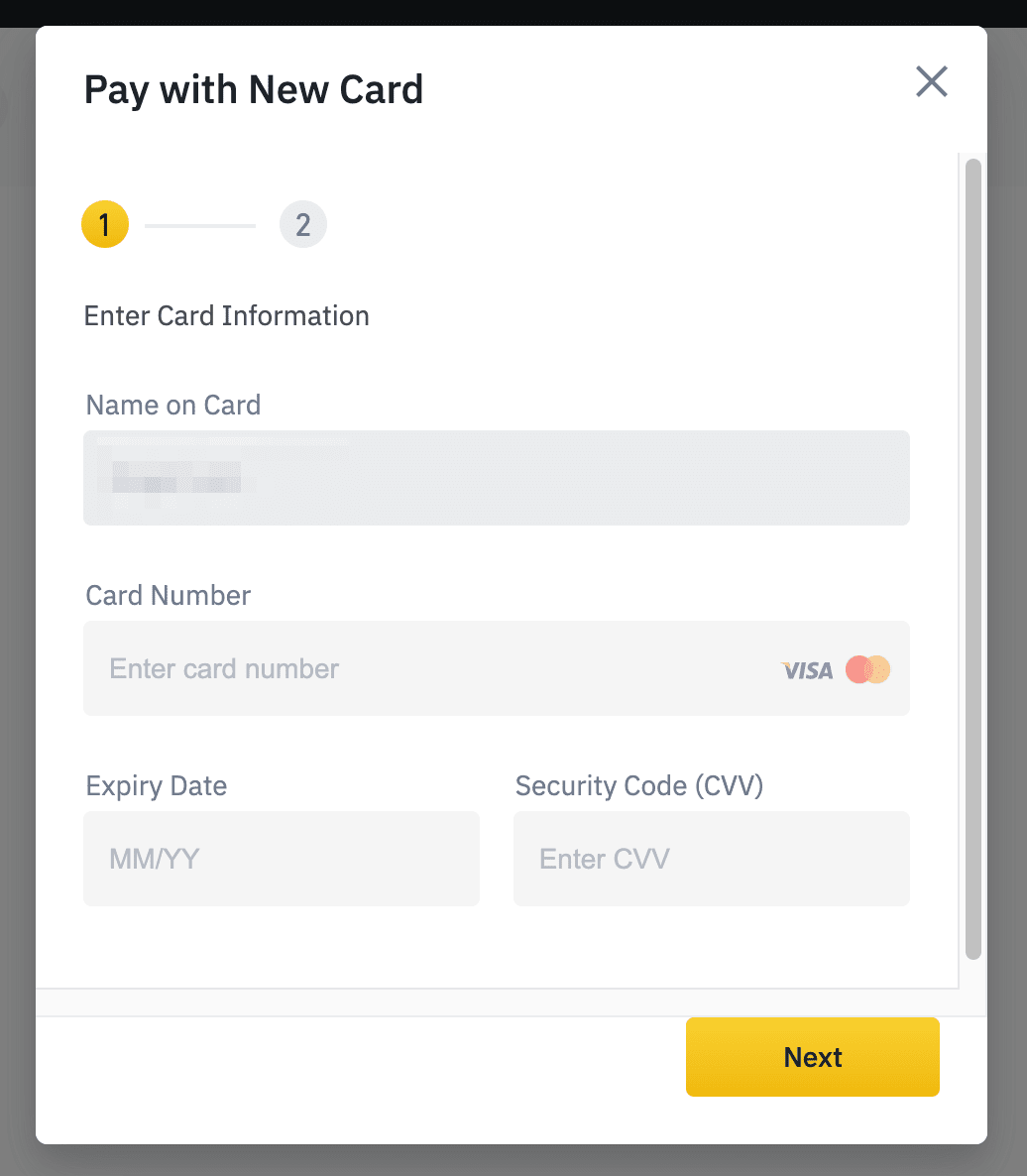 Step 5 - Pay to Complete your order
J) Confirm order and wait, order should be filled within 1 minute. 
Cryptocurrency Wallets NZ
A cryptocurrency wallet is a digital account where you store Bitcoin and other cryptocurrencies. The Wallet is a place where you receive payments in and send transactions out, acting as your heart of operations for interacting with the cryptocurrency world. Cryptos like Bitcoin and Ethereum aren't stored in banks, but rather in the user's controlled crypto wallet. This puts you in full control of your digital assets, also making you fully responsible for your wallet safe keeping.
This provides crypto users with an unparalleled level of asset security and ownership, all while changing the way millions of people store and transfer value across the globe. Crypto wallets are free to use, safe to operate, and you can have as many wallet accounts as you'd like. Best of all – you don't have to ask anyone for permission to set one up, or use it to send and receive payments. Set up a crypto wallet in NZ and become your own bank in 10 minutes or less. 
The 7 Main Types of Crypto Wallet:
Mobile wallets are wallets that you operate on your phone or tablet, mainly used for making fast and easy payments on the go. 
View our Exodus crypto wallet guide here.
Like your physical wallet, mobile wallets are only as safe as you allow them to be. If you leave your wallet full of cash unaccompanied, it's likely it will get stolen; similarly with your crypto wallet, if you disclose your private keys online or record them on a device that can easily be hacked, it is possible your crypto will be stolen.
Desktop wallets like Exodus are wallets that you operate on your laptop or PC.
Desktop wallets make ideal first wallets for Kiwi crypto newcomers, offering a safe and easy sandbox for diving deeper into other more secure wallet types.
Recommended Wallet – https://www.exodus.io/
Visit our Exodus wallet NZ Guide here. 
Hardware wallets like the Ledger and Trezor are physical hardware wallet devices that store your cryptocurrency keys remotely.
Hardware wallets are the most secure wallet type available, and we'd recommend buying one if you're serious on holding large amounts of coins long term.
Visit our Hardware Wallets NZ Guide here.
Web wallets are website-based online wallets which are accessed through a browser interface without having to download or install any programs.
You should be cautious and always ensure your internet connection is secure when accessing a web wallet, as being only accessible online they are somewhat more susceptible to attacks; a prime example of this is the Celsius Phishing Attack.
Browser Extension Wallets
Browser extension wallets are similar to web wallets, except rather than going to a website to view and control your assets, they are accessible through an extension in your web browser (such as Brave, Firefox, Safari or Chrome)
Useful for interacting with decentralized exchanges, browser extension wallets like MetaMask are an integral part of any crypto investors toolkit. 
Recommended wallet – Metamask
A paper wallet is the rawest form of cryptocurrency wallet, comprised of the two core components that make up every cryptocurrency wallet;
A public and private key pair.
Your public key is like your crypto bank account number – an address others can use to send crypto to your wallet. You can safely send your public key to anyone, knowing they can't change or open your wallet, but rather use it to send you payments.
Your private key is like the password to your crypto bank account, and it's required to sign off outbound transactions from your wallet. You should never share your private key with anyone, and the security of your wallet rides on how safely you store your private key. 
Trezor hardware wallets are a type of physical crypto wallet that stores your keys offline, requiring you to physically sign off all outbound transactions before they leave your wallet. They are the apex of crypto wallet security, because they are virtually immune to remote / online hacking attempts. 
Trezor Model Ts are the crypto wallet of choice for Cryptocurrency NZ.
There are two types of Trezor; the Trezor model T and the Trezor model One. Both can be purchased in New Zealand. (See below) (Prices range from $250 - $350 NZD)
In order to send a transaction from your wallet, you must click "confirm transaction" on your Trezor wallet device, acting as physical 2-factor authentication for absolute security.
Trezor is designed by Satoshi Labs, first launched in August 2014 as a Bitcoin hardware wallet. Since then Trezor has continued to innovate, now offering two of the most popular multi-currency crypto hardware wallets in the world.
View our dedicated Trezor Hardware Wallets Guide to learn everything you need to know about hardware wallets in NZ 👍
Exodus wallet is one of the most popular multi-asset cryptocurrency wallets in NZ, offering both mobile and desktop applications with a highly intuitive user interface. 
Exodus is well suited to Kiwis getting started with cryptocurrency in NZ – acting as a safe and easy place to store cryptocurrencies like Bitcoin, Ethereum, Monero, Ripple, Dash, Tether, DAI, and 120+ other coins.
Follow our Exodus guide to learn how to become your own bank in 5 minutes or less. ⚡
MetaMask is a powerful, user-friendly, free browser extension crypto wallet that is changing the way New Zealanders interact with the Ethereum and other blockchains. 
Metamask's wallet and mobile app lets users to securely store, manage, and send Ethereum and other tokens through the comfort of your Brave, Google or other browser. 
Learn more in our Metamask crypto wallet guide.
Setting up a Crypto Wallet in NZ
Used by tens of thousands of Kiwis across NZ, Exodus is a highly popular crypto wallet choice for first time Bitcoin and cryptocurrency users.
Get a secure device to operate from
First, you need a secure device, computer or phone to create a cryptocurrency wallet on. Be aware that existing malware on compromised devices can scrape crypto private keys from your device. You may want to consider buying a fresh device or a crypto hardware wallet.
We recommend running a virus scanner such as MalwareBytes on your computer to help ensure your device is secure before creating a new crypto wallet. 
Step 1: Download Exodus Wallet
For the desktop application: head to the official Exodus website on your secure laptop or desktop PC and click on 'download for desktop' – https://www.exodus.com/download/
For the mobile application: Head to the official Exodus website and click on the App Store or Google Play links, alternatively you can search for Exodus wallet in your phone/tablet app store. Bewarned, Desktop wallets are generally safer. 
Step 2: Backup Your Wallet
Once you have downloaded either the desktop or mobile app, open exodus and follow the beginners tutorial that will be prompted on screen. 
https://www.youtube.com/watch?v=FPtZOR1a72M&ab_channel=Exodus
The safest way to backup your recovery phrase is by writing the 12 words down on a piece of paper (ensuring the order and spelling are correct), it is a good practice to have multiple copies of this phrase and keep them in separate secure locations.
Step 3: Configure Your Settings
4. Configure Your Settings
Configure the wallet display settings to your personal preferences, e.g. valued in USD or NZD. Do you prefer the light or dark mode interface? Would you like to enable face-ID authentication (mobile only)? And finally, which assets would you want to see on the portfolio page (over 100 to choose from).
See the official Exodus customization guide here. 
Once you have backed up your wallet and configured your settings, the final step is to deposit crypto into your new wallet. Simply click on the asset you would like to deposit, from here you can click on the receive button to view your public key for that asset (receiving address).
Buying Crypto Safely - Tips and Best Practices)
Store your crypto in your own wallet! – See our NZ Cryptocurrency Wallets Guide here.

Always triple check that the Bitcoin address you've provided is correct – cryptocurrency transactions are irreversible.

Keep your crypto private. You wouldn't tell the world you have gold bars buried in your backyard, so don't tell the world how much BTC you are stacking.

Never invest more than you can afford to lose, crypto markets are known to be notoriously volatile. You cannot "buy the dips" if you have all your money-to-invest already invested.

Everyone has an opinion on Bitcoin – take it with a grain of salt and do your own research.

Not your keys, not your coins – make sure you store your crypto in your own wallet, not someone else's!

Don't sweat the small stuff – It's virtually guaranteed you'll make mistakes, so make sure you learn from them and use them to your future advantage. Everyone starts off as an absolute crypto rookie, it's a right of passage.

Bitcoin is the mother ship but consider diversifying into alts. "You diversify to mitigate risk, and go all in to maximize gain". Walk this fine line based on your unique preferences, circumstances and risk tolerance.

Aspire to have Diamond Hands – This refers to someone with high risk tolerance to stomach through the high volatility of their crypto assets. Don't fold under pressure, buckle up.

Take it easy on Shitcoins, when in doubt follow our NZ Shitcoin Investing Guide here.
How to Avoid Crypto Scams in NZ
Due to the increased awareness and adoption of cryptocurrencies in New Zealand, the NZ crypto scene is increasingly becoming the target of international crypto scammers, such as those lurking in the NZ P2P Crypto Marketplace and NZ's other various crypto groups. 
Scam is real – international scammers have successfully stolen over 250k NZD from unsuspecting, over trusting Kiwis as of recent months. (Q2, 2021)


Scammers often pose as reputable members of the community, tricking naive Kiwi crypto rookies into sending them their crypto, usually via P2P scams. 



Scams are everywhere in the cryptocurrency world and although this can be deeply discouraging, there are certain things you can do and precautions you can take to protect yourself against people with ill-intentions.

The age old saying "If it sounds too good to be true – it probably is" has never been more relevant. Because in the crypto world it is possible for investors to see 50% gains in a single day, it can be hard to distinguish between what is legitimate and what is a scam. 
The best thing to do is to educate yourself, and this starts with incorporating some basic rules into your crypto perspective, establishing safe expectations: 
Always assume anyone messaging you about buying / selling crypto is a scammer, with intent to extract value from you in one way or another.


If you receive a message from someone you already know in crypto, assume their account has been hijacked, or someone is impersonating them.


Your cryptocurrency wallet is your personal crypto vault, and the keys to your wallet are your passwords, private keys and back-up passphrases. Never EVER provide these details to anyone, granting them control of your assets.


Always be wary of clicking random links that you do not recognize or trust, as these can be used by scammers and hackers to extract information about you, your device, your passwords or worse.


If you receive an email from a service you use, like Easy Crypto NZ – always assume the email is a fake, with intent to make you click a nefarious link.


Always use 2-factor authentication, unique passwords (yes, not the same one you use for every other account you have), and never passwords in your phone notes or social media accounts. 


Always take your time to verify whether you are being scammed – scammers often attempt to scare and convince you that the 'issue' is of a time sensitive nature and that if you don't do what they ask "now" your funds could be irreversibly lost. Always take a step back and not let your judgment be clouded by scare tactics.


If in doubt, the CNZ  Facebook Group is a great place to post a query or screenshot and ask your peers for their opinions – NZ is lucky to have so many experts in this field who are willing to help out.
Congrats, you are officially set for the future of money!
Now come join the rest of us!
New Zealand is home to an active, friendly and rapidly evolving crypto scene. Come join us in the local community groups and meetups and help make NZ a driving force in the crypto age!