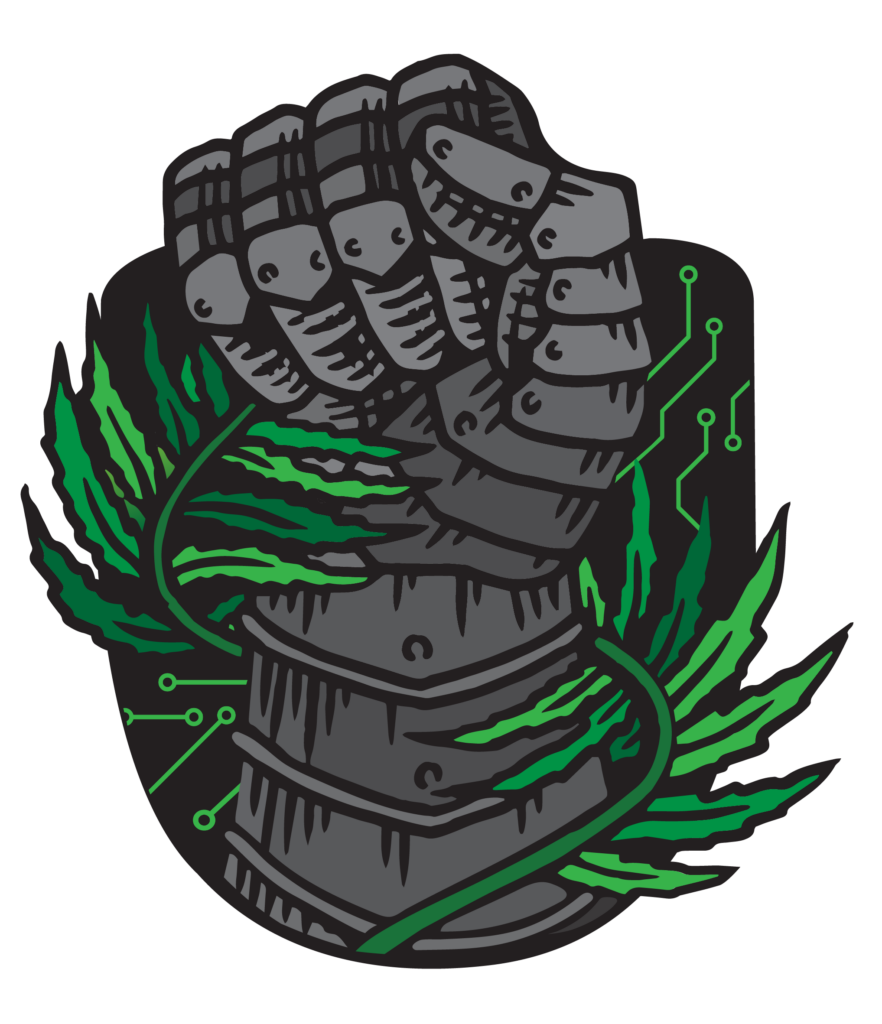 How to Set up a Cryptocurrency Wallet in NZ
What is a Cryptocurrency Wallet?
A crypto wallet is a digital account where you store your Bitcoin and other cryptocurrencies.
Your wallet is where you receive payments in and send transactions out, acting as your heart of operations for interacting with the cryptocurrency world.

Cryptocurrencies like Bitcoin, Ethereum and Monero aren't stored in banks, but rather in privately controlled user wallets. 
This provides cryptocurrency users with an unparalleled level of asset security and ownership, all while changing the way millions of people store and transfer value across the globe. 🌎
Crypto wallets are free to create, safe to operate, and you can have as many wallet accounts as you'd like.
Best of all – you don't have to ask anyone for permission to set one up, or use it to send and receive payments.
Follow our guide to learn how to set up your first crypto wallet in NZ, and become your own bank in 10 minutes or less. 
Disclaimer: Cryptocurrency NZ has no affiliation with any wallet or service showcased in our guide. All recommendations are based on our own research, experiences and preferences. You are ultimately responsible for the creation, safekeeping and use of your own wallet.
Different Types Of Cryptocurrency Wallet
There are 7 main types of crypto wallets, ranging in ease of use, security and convenience.
Mobile crypto wallets are free, IOS or Android based wallets that you operate on your phone or tablet, mainly used for making fast and easy payments on the go. 
Desktop crypto wallets like Exodus are wallets that you operate on your laptop or PC.
Exchange crypto wallets, such as your wallet on an exchange like Binance, are non-custodial wallets located on exchanges. Also known as your 'exchange account'. 
Web cryptocurrency wallets are website-based online wallets which are accessed through a browser interface without having to download or install any programs.
Browser Extension Wallets
Browser extension crypto wallets are similar to web wallets, except rather than going to a website to view and control your assets, they are accessible through a web extension in your web browser (such as Brave, Firefox, Safari or Chrome).
A paper wallet is the rawest form of cryptocurrency wallet, comprised of the two core components that make up every cryptocurrency wallet;
A public and private key pair….
What are Public and Private Keys?
Heads up!
Understanding crypto public and private keys is absolutely essential to safely using, buying and selling cryptocurrencies like Bitcoin and Ethereum. We have simplified all you NEED to know below, but we recommend doing further research to ensure your safe passage into the NZ cryptocurrency world.
Until today, you've been accustomed to accessing your various online accounts by using your email address and password.
In the world of crypto, wallet access and ownership is instead represented by something called a public and private key pair.
Acting as your digital identity and signature, every cryptocurrency wallet is distinct by having its own unique public and private key (pair) – with each unique key pair being freshly generated whenever a new cryptocurrency / Bitcoin wallet is created.
Your public key is like your crypto bank account number – an address others can use to send crypto to your wallet. You can safely send your public key to anyone, knowing they can't change or open your wallet, but rather use it to send you payments.
Your private key is like the password to your crypto bank account, and it's required to sign off outbound transactions from your wallet. You should never share your private key with anyone, and the security of your wallet rides on how safely you store your private key. 
To put theory into practice – below is me locating my public key (otherwise known as my Bitcoin address) in my Exodus desktop wallet. This is the address I would provide to any person or service wanting to send Bitcoin to my personal wallet.
How to locate your public key (otherwise known as your Bitcoin address) in your Exodus desktop wallet – https://www.exodus.io/
My private key, on the other hand, is already being safely stored and harnessed by Exodus behind the scenes; allowing Exodus to authenticate and execute outbound transactions on my behalf whenever I send Bitcoin to someone else's wallet from mine.
Almost all cryptocurrency wallets automatically hold, harness and protect your public and private keys for you. This makes setting up and using your wallet about as easy as using an app like PayPal, Venmo or TransferWise – depending on the wallet type you choose.
Because crypto wallets use public and private keys to represent ownership rather than email addresses and passwords, you're not required to connect your real world identity to your wallet and funds by default. This provides users with an enhanced level of privacy, but that doesn't mean crypto storage autonomy isn't without it's own downsides.  Studies show approximately 20% of all Bitcoin in existence has already been lost due to poor private key management. And it's highly unlikely these coins will ever return to circulation.
Need a Hand Setting up an NZ Crypto Wallet?
Still a bit crypto confused and wish you had someone to help walk you through?..
Feel free to book a one-on-one session with our founder Harry Satoshi via our crypto mentorship project Crypto Consulting NZ. Based in Christchurch, Harry can patiently help you with all things setting up wallets, securing backups, buying and selling cryptocurrency in New Zealand and beyond.
  ~ Your personal crypto hitman for hire.
How to Choose your NZ Cryptocurrency Wallet
The wallet best suited to you, will depend on what you wish to do with your coins and how much you intend to hold.
Mobile wallets are designed for storing small amounts of coin, to be used on the day to day. 
We'd recommend only keeping coins you want to spend on the go in these wallets and look at storing the bulk in desktop or hardware wallets.
Desktop wallets are ideal for storing medium to large amounts of coins, short or long term.
Recommended – Exodus is a perfect wallet for crypto newcomers, regardless of how little or much coin / NZD value you plan on holding. 
Note – the size and value of your crypto stash is measured by your own perception. $200 might be a fortune to you and small amount to someone else. All three wallets above are known to be extremely safe and trusted. The security of your wallet ultimately comes down to how you backup your private keys and phrase. 
How to Buy a Hardware Wallet in NZ (Recommended)
Kiwis can buy crypto hardware wallets in NZ from the official manufactures such as via Trezor and Ledger, or through trusted domestic resellers such as Easy Crypto NZ, Crypto Store and Groov NZ. Always beware of buying from Trademe or Ebay due to the threat of 'fake' or tampered with devices.
Warning
Beware of fraudulent websites, fake or tampered hardware wallets - bad actors can program hardware wallets in advance to steal your crypto once you load them up! Always buy from a trusted source such as the trusted New Zealand hardware wallet merchants below protect yourself from scammers.
How to Set up Your First Cryptocurrency Wallet in NZ
Setting up your first crypto wallet is a right of passage in the crypto world. It acts as the foundation of your trust in the crypto space, so should be done with extreme caution and care. We recommend New Zealanders start with Exodus crypto wallet. 
Used by tens of thousands of Kiwis, Exodus is a highly popular NZ crypto wallet choice for first time Bitcoin, Ethereum, Monero and other cryptocurrency users. It's where we started 6 years ago, and has served us valiantly until this very day. 
Exodus wallet is free, easy to use, and provides an extremely sleek interface and user experience.
Even better, Exodus is multicurrency; meaning you can store your Bitcoin, Ethereum, Monero, and over 100+ other supported coins in the one wallet application. Here at Cryptocurrency NZ, we've used Exodus for over 6 years, and we've never had any issues. Exodus is easily one of the most best NZ cryptocurrency wallets, famous for it's smooth user experience. 
How to Set up Exodus Crypto Wallet in NZ - Step by Step
To get an Exodus crypto wallet in NZ; first head to the official Exodus website (https://www.exodus.io/) and click "Get Exodus Now". From there, download and install the Exodus program, and follow the 5 step Exodus wallet set-up guide.
Get a secure device to operate from
First, you need a secure device, computer or phone to create a cryptocurrency wallet on. Be aware that existing malware on compromised devices can scrape crypto private keys from your device. You may want to consider buying a fresh device or a crypto hardware wallet.
We recommend running a virus scanner such as MalwareBytes on your computer to help ensure your device is secure before creating a new crypto wallet. 
Step 1: Download Exodus Wallet
For the desktop application: head to the official Exodus website on your secure laptop or desktop PC and click on 'download for desktop' – https://www.exodus.com/download/
For the mobile application: Head to the official Exodus website and click on the App Store or Google Play links, alternatively you can search for Exodus wallet in your phone/tablet app store. Bewarned, Desktop wallets are generally safer. 
Step 2: Backup Your Wallet
Once you have downloaded either the desktop or mobile app, open exodus.
The safest way to backup your recovery phrase is by writing the 12 words down on a piece of paper (ensuring the order and spelling are correct), it is a good practice to have multiple copies of this phrase and keep them in separate secure locations.
Step 3: Configure Your Settings
Configure the wallet display settings to your personal preferences, e.g. valued in USD or NZD. Do you prefer the light or dark mode interface? Would you like to enable face-ID authentication (mobile only)? And finally, which assets would you want to see on the portfolio page (over 100 to choose from).
Once you have backed up your wallet and configured your settings, the final step is to deposit crypto into your new wallet. Simply click on the asset you would like to deposit, from here you can click on the receive button to view your public key for that asset (receiving address).
Most Popular Crypto Wallets in New Zealand
Although there's hundreds of different crypto wallets used by Kiwis – from our experience here at Cryptocurrency NZ and Crypto Consulting NZ – the majority tend to use the following setups:
NZ Cryptocurrency Wallets Best Practice Tips
Congratulations, you're now your own bank!
Your next step is to top up your wallet and join the other 6% of New Zealanders who own Bitcoin and other cryptocurrencies.