In the realm of cryptocurrencies, Ethereum (ETH) stands out as a versatile and thriving ecosystem. As you embark on your Ethereum journey, one of the fundamental aspects to consider is selecting the right wallet to secure and manage your Ethereum in NZ. 

At Cryptocurrency NZ, we recognize the paramount importance of Ethereum wallets for users in New Zealand. Our comprehensive guide is designed to provide you with an insightful exploration of the finest Ethereum wallet options available in New Zealand.

Best Ethereum Wallets in New Zealand
Best Ethereum Wallet for security
Purchase Cost: $219
Type of Wallet: Non-custodial
Cold Storage: Yes
At Cryptocurrency NZ, we endorse the Model T as our preferred hardware wallet for several reasons, with security being at the forefront. The Model T offers robust security features, including offline storage of private keys and the availability of a physical security key, which provides an extra layer of protection against threats. 

Pros of Trezor Model T: 

✔️ Versatile Crypto Support: Trezor stands out for its compatibility with a array of currencies, enabling users to store multiple assets in one wallet.
✔️ Available Touch Screen: The presence of a touch screen on certain models of Trezor enhances user interaction and navigation. This feature contributes to a more intuitive and user-friendly experience.
✔️ Highly Secure: Trezor is renowned for its robust security measures. By storing private keys offline in the hardware wallet, it provides optimal protection against online threats such as phishing attacks and malware. 


Cons of Trezor Model T:
❌ Security key exclusive to Model T: While the Trezor Model T offers the added security of a physical security key, other Trezor models lack this feature.   
❌ Relatively High Cost: Compared to some software wallets, Trezor hardware wallets are relatively more expensive. The investment in hardware security might deter budget-conscious users or those with smaller crypto holdings.
❌ Not Beginner-Friendly: Trezor's advanced security features and configuration options may overwhelm beginners new to crypto. The setup process to operate the hardware wallet effectively may require some technical knowledge.
The Trezor Model T Wallet is a cutting-edge hardware wallet designed to provide top-notch security for managing cryptocurrency assets. With its sleek design and user-friendly touch screen, the Model T stands out as a versatile solution.
One of its distinguishing features is the availability of a security key, which further enhances the protection of your private keys and sensitive information. This hardware-based security approach significantly reduces the risk of unauthorized access. For New Zealanders seeking a secure and efficient way to safeguard their digital assets, such as their Bitcoin the Trezor Model T Wallet is an excellent choice.
To learn more about the features and benefits of Trezor Wallet, we recommend checking out our comprehensive guide, "What is Trezor Hardware Wallet NZ."
Best Ethereum wallet for beginners
Purchase Cost: Free
Type of Wallet: Non-custodial 
Cold Storage: No
Cryptocurrency NZ Chooses Exodus as the best Ethereum wallet for beginners due to its exceptional features. Being a free wallet, it offers an accessible entry point for newcomers. Additionally, Exodus provides great customer support.
Pros Of Exodus Wallet:
✔️ Built-in Exchange: Exodus offers the convenience of a built-in exchange, allowing users to easily trade between supported cryptocurrencies without leaving the wallet interface.

✔️ Good Customer Support: With responsive and helpful customer support, Exodus ensures that users receive assistance promptly, enhancing their overall experience.

✔️ Easy Setup Process: Exodus boasts a user-friendly and straightforward setup process, making it an ideal choice for beginners entering the world of crypto.
Cons Of Exodus Wallet :
❌

Closed Source Software: The closed-source nature of Exodus's software may raise concerns for security-conscious users, as they have limited visibility into the codebase and potential vulnerabilities.



❌

Lacks 2FA Security Protection: Unfortunately, Exodus currently lacks Two-Factor Authentication (2FA), which is an additional layer of security desired by some users to protect their accounts from unauthorized access.
Exodus is a user-friendly desktop and mobile wallet known for its straightforward interface and built-in exchange. With the ability to swap between over 250 cryptocurrencies, it offers great versatility for users. Beginners appreciate its simplicity and excellent customer support, making it an ideal entry point.
However, more advanced users might find it lacking due to its closed-source nature, raising potential security concerns. Despite this, Exodus allows custom fee settings and ensures prompt transaction completion, adding to its appeal for users seeking cost-effective and efficient transactions.
For more in-depth information about Exodus Wallet, Cryptocurrency NZ recommend checking out our comprehensive "What is Exodus Wallet NZ" guide.
Best Ethereum wallet for DeFi
Purchase Cost: Free
Type of  Wallet: Non-custodial
Cold Storage: No
Cryptocurrency NZ selects MetaMask as one of best Ethereum wallets due to its exceptional features. As a free wallet, it offers an accessible entry point for newcomers to the world of Ethereum. Moreover, MetaMask provides excellent customer support for users, making it a reliable choice for New Zealanders.
MetaMask Wallet Pros: 
✔️ User-Friendly Interface: MetaMask offers an intuitive and easy-to-use interface, making it accessible for beginners to navigate the world of Ethereum and decentralized applications (DApps).
✔️ Ethereum Compatibility: As an Ethereum wallet, MetaMask supports a wide range of ERC-20 tokens, allowing users to store and manage various cryptocurrencies based on the Ethereum blockchain.
✔️ Browser Extension: MetaMask functions as a browser extension, seamlessly integrating with popular web browsers like Chrome and Firefox, enabling a smooth experience while interacting with DApps on the web.
✔️ Seed Phrase Backup: Users receive a 12-word seed phrase during setup, ensuring a secure backup option for account recovery.
MetaMask Wallet Cons:
❌ Limited Cryptocurrency Support: While it excels with Ethereum-based assets, MetaMask's support for other blockchains or cryptocurrencies is more limited.
❌ Security Concerns: As a browser extension, MetaMask may be vulnerable to phishing attacks or malicious browser extensions in New Zealand.
❌ Internet Dependence: MetaMask relies on an active internet connection and browser access, which may restrict its usability in offline situations. 
❌ Centralization Concerns: Since MetaMask interacts with DApps through a centralized service, there are debates about whether it aligns with the principles of full decentralization promoted by blockchain technology.
Launched in 2016 by Consensys, a New York-based Ethereum development company, MetaMask was created to offer a secure solution for storing and managing Ethereum-based tokens. This non-custodial wallet has since evolved into a versatile platform that supports ETH and an array of EMV-compatible blockchains.

MetaMask facilitates the purchase of Ethereum (ETH) and other Ethereum tokens using fiat currency. Additionally, it empowers users to directly swap tokens via decentralized trading pools within the application.
For comprehensive insights into MetaMask, Cryptocurrency NZ recommends checking out our What is MetaMask NZ guide for a deeper understanding.
Best Ethereum wallet for DeFi
Purchase Cost: Free
Type of  Wallet: Non-custodial
Cold Storage: No
Cryptocurrency NZ endorses MyEtherWallet (MEW) due to its exceptional open-source nature and its extensive capabilities in creating, developing, and utilizing smart contracts on the Ethereum blockchain.
MyEtherWallet (MEW) Pros:
✔️ Extensive Smart Contract Functionality: MEW stands out with its robust support for creating, deploying, and interacting with smart contracts, catering to both developers and advanced users.
✔️ All-Inclusive Ethereum Token Support: MEW offers compatibility with all Ethereum tokens, ensuring users can manage a diverse range of assets.
✔️ Ethereum NFT Support: The wallet's built-in support for Ethereum-based NFTs facilitates seamless management and trading of these unique digital assets.
✔️ In-App Asset Swapping: MEW simplifies asset management by allowing users to swap tokens directly within the application, streamlining the process of exchanging one token for another.
MyEtherWallet (MEW) Cons:
❌ Somewhat Advanced for Beginners: MEW's broad functionalities can be slightly overwhelming for beginners, who might initially find its features more suitable for those with a deeper understanding of the Ethereum ecosystem.
Launched in 2015, MyEtherWallet provides Kiwi Ethereum users an open-source, client-side interface for seamless engagement within the Ethereum ecosystem. In NZ, MEW emerged as the favored Ethereum wallet, particularly during the early years and ICO fervor, offering a convenient storage solution for multiple tokens.

MEW's present features encompass smart contract deployment, Ethereum asset trading, ETH staking, NFT collection management, and comprehensive Ethereum token storage. Moreover, MEW extends its support to several EVM-compatible blockchains. These facilitate interoperability and cross-chain asset transfers. Prominent examples include BNB Smart Chain and Polygon.
While best suited for Ethereum enthusiasts well-versed in the ecosystem, MyEtherWallet plays a pivotal role for the New Zealand crypto community.
What is a Ethereum Wallet?
An Ethereum wallet serves as a digital tool empowering individuals to securely store, send, and receive Ether and other Ethereum-based tokens. Essentially, it operates as a digital vault for your private keys, which are crucial for accessing and managing your Ethereum.
Each wallet possesses a distinctive address, comparable to an bank account, facilitating the reception of Ether and tokens from others, similar to sharing a bank account number.
We recommend diving into our comprehensive guide on "What is Ethereum NZ." This resource provides a thorough exploration of Ethereum's fundamentals, including its operational mechanisms and the technology that underpins its functionalities.
How does a Ethereum Wallet Work?
Ethereum wallets operate based on the principles of public and private key cryptography. When you create an Ethereum wallet, it generates a pair of cryptographic keys.
Now, let's explore the functioning of some popular Ethereum wallets:
Trezor Model T: This hardware wallet ensures the secure offline storage of your private keys, safeguarding them from potential online threats. When you intend to conduct an Ethereum transaction, you connect the Trezor Model T to your device, input your PIN, and endorse the transaction using the private key stored on the device.


Exodus Desktop for: As a user-friendly software wallet, Exodus stores your private keys locally on your device. It simplifies sending and receiving Ethereum by handling the technical complexities behind the scenes. Additionally, it offers an integrated exchange service, enabling seamless cryptocurrency trading within the wallet.


MetaMask for: MetaMask functions as both a browser extension and a mobile wallet, allowing you to access Ethereum and interact with decentralized applications (DApps), NFTs, and the DeFi market. It generates a seed phrase during setup that acts as a backup for your private keys. Your Ethereum transactions are signed locally on your device, ensuring enhanced security.


MyEtherWallet (MEW): MEW is an open-source, client-side Ethereum wallet. It empowers you to create, manage, and use smart contracts on the Ethereum blockchain. During setup, it generates a seed phrase serving as a backup for your private keys. MEW allows you to interact with ETH's broad functionalities, including trading and NFTs.

Acting as your digital identity and signature, every cryptocurrency wallet is distinct by having its own unique public and private key – with each unique key pair being freshly generated whenever a new cryptocurrency wallet is created.
Private Key: Private keys is the password to your crypto bank account, and it's required to sign off outbound transactions from your wallet. Never share your private key with anyone, and the security of your wallet rides on how safely you store your private key. 


Public Key: Ethereum public keys are like your cryptocurrency bank account number – an address others can use to send you ETH. You can safely send your public key to anyone, knowing they can't change or open your wallet and take your Ethereum. 
How Much Does a Ethereum Wallet Cost in NZ?
The pricing of an Ethereum wallet can fluctuate based on the specific type and brand you opt for. Here's a cost breakdown for the Ethereum wallets mentioned earlier: 

Trezor Model T: This hardware wallet generally falls within the price range of $100 to $300 New Zealand Dollar (NZD), varying by region and vendor. Despite its relatively higher cost compared to software wallets, its enhanced security and offline storage make it a valuable investment for individuals prioritizing top-tier protection.


Exodus Desktop: Exodus, a software wallet with an intuitive interface and advanced functionalities, comes at no cost for downloading and usage. Its features are accessible to users without incurring any charges.


MetaMask: MetaMask, available as a browser extension and mobile wallet, is also free to install and use. Its compatibility with Ethereum, DApps, NFTs, and the DeFi ecosystem comes without any monetary expense.


MyEtherWallet (MEW): As an open-source, client-side Ethereum wallet, MEW offers its services at no charge. Users can create, manage, and use smart contracts and Ethereum-based tokens without incurring any fees.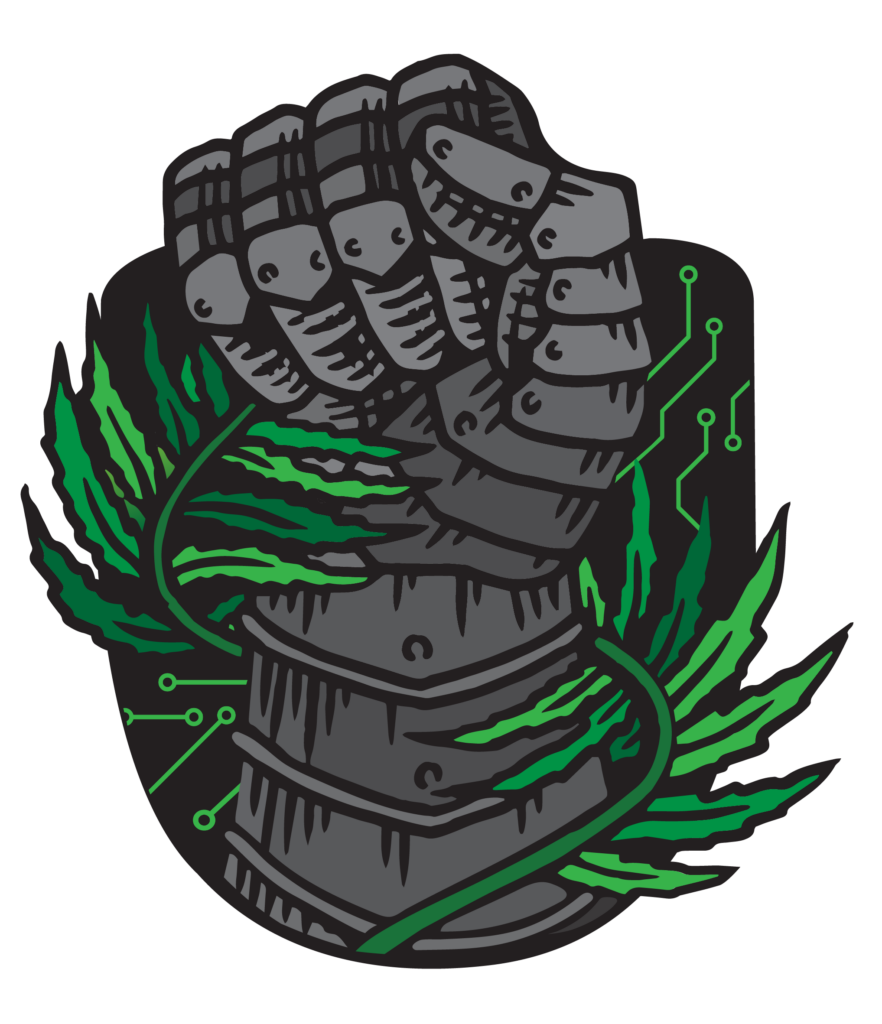 Cryptocurrency NZ Final Verdict
After extensive evaluation of various Ethereum wallets, Cryptocurrency NZ's conclusive recommendation for the Best Ethereum Wallet NZ is the Trezor Model T. Its unparalleled security features, including offline storage, physical security key, and user-friendly touch screen, position it as our top pick for securing Ethereum and token assets in New Zealand.
While alternatives such as Exodus Desktop, MetaMask, and MyEtherWallet (MEW) offer valuable functionalities, the Trezor Model T distinguishes itself as the ultimate choice for utmost security and dependability, catering to both beginners and advanced users.
For a blend of optimum protection and confidence, the Trezor Model T stands as the premier Ethereum wallet for the cryptocurrency community in New Zealand.