On the last Wednesday of every month, Cryptocurrency NZ runs a series of in-person, unregulated meetups across NZ where Kiwis come together to discuss all things Bitcoin, Ethereum, cryptocurrencies, financial liberty, NFTs, DAOS and beyond. 
If you're looking to meet like-minded new friends, learn from the most diehard crypto enthusiasts in the country or simply enjoy a beer on the house on behalf of NZ's crypto titans, the CNZ meetups are for you.
Keen to launch a meetup in your region? Let us know! We can help you run it as well as provide exposure and foot traffic. 💪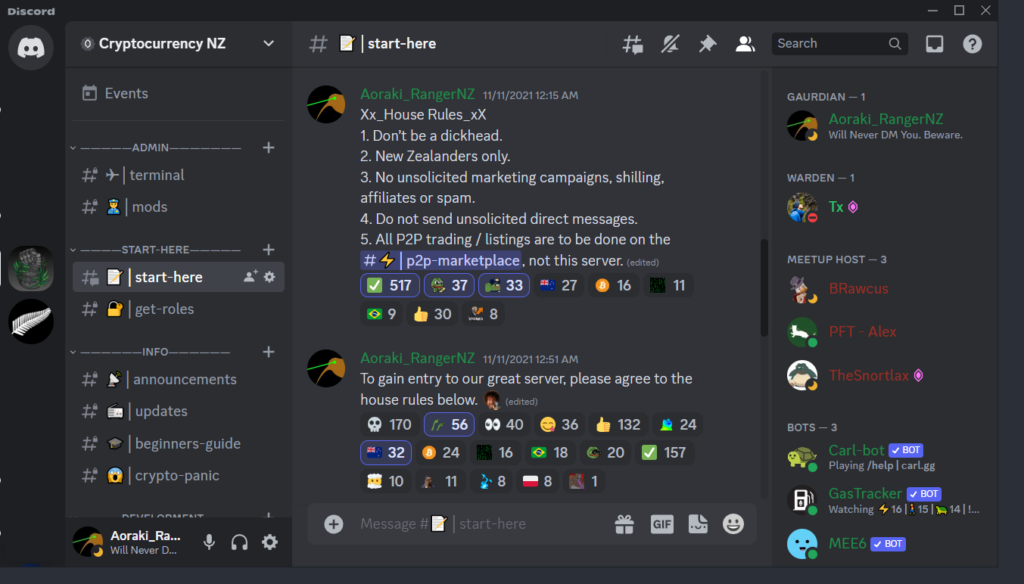 The central forum of the Cryptocurrency NZ project.
New Zealand's largest crypto Discord server where Kiwis can freely talk Bitcoin, crypto, NFTs, DeFi, Mining, Day Trading and beyond in NZ.
We also host regional channels (such as #Auckland, #Christchurch etc) that act as the base group chats for the various CNZ meetups.