To contact us, you can either email [email protected] or message Aoraki_RangerNZ on our Discord.
For general crypto assistance or to join our regional channels, find CNZ's base community in our Discord below.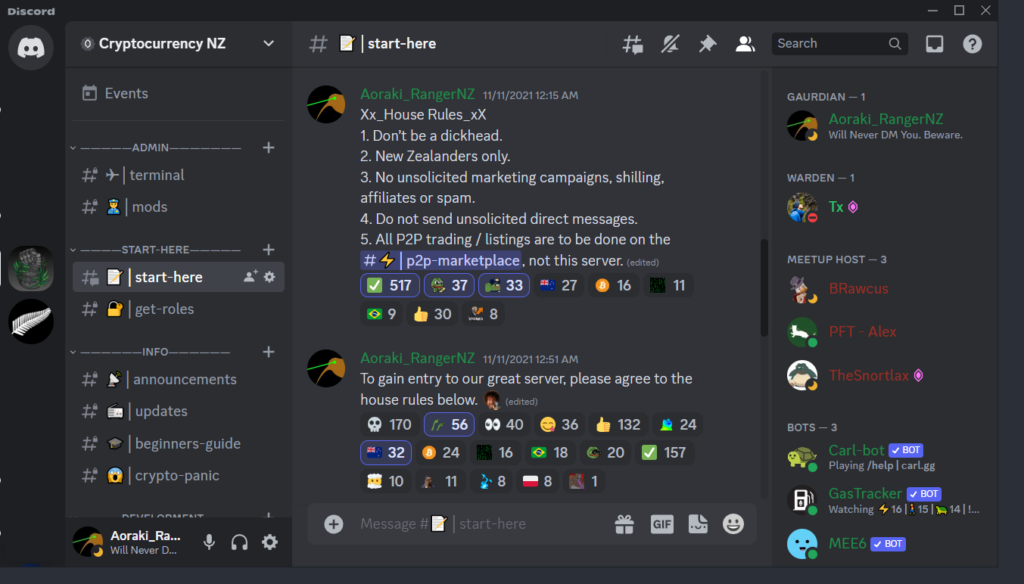 The central forum of the Cryptocurrency NZ project. 
New Zealand's largest crypto Discord server where Kiwis can freely talk Bitcoin, crypto, NFTs, DeFi, Mining, Day Trading and beyond in New Zealand.
We also host regional channels (such as #Auckland, #Christchurch etc) that act as the base group chats for the various CNZ monthly crypto meetups.